If you love the outdoors, getting back to nature and enjoying all your home comforts, glamping could well be your perfect getaway. Glamping is much more fun than you may think. Glamping is where stunning nature meets modern luxury. It's a way to experience the untamed and completely unique parts of the world—without having to sacrifice creature comforts. The way we travel has changed. We no longer want a generic, one-size-fits-all vacation. We want to explore on our terms and immerse ourselves in local culture, and we no longer just want to simply witness nature—we want to live in it. A fusion of glamour and camping, glamping is a way to authentically experience the most awe-inspiring locales around the world.
Glamping, or 'glamorous camping', is a step up from traditional tent camping and usually involves staying in small, self-contained accommodation with a focus on creature comforts like full-sized beds and cooking facilities. Glamping usually takes place on specific sites or in set locations, and tends to focus on getting back to nature.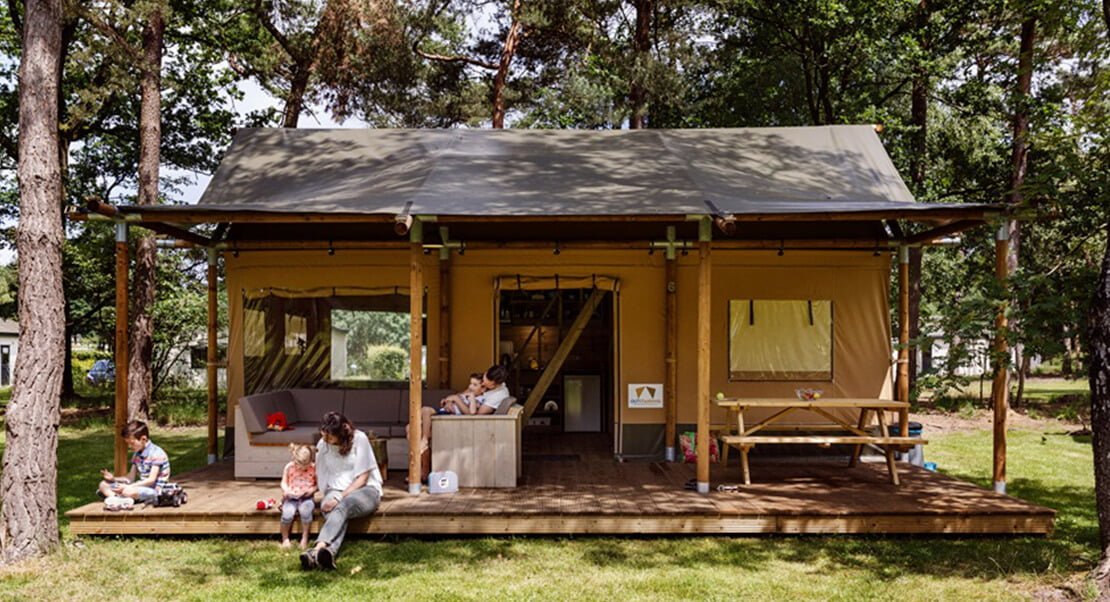 So how many types of glamping are there? The different types of glamping available are largely related to the type of accommodation you choose. Where traditional glamping is often associated with yurts and safari tents, probably because of its camping origin, there are so many other places you could stay. Glamping pods, cabins and lodges are a more hardy, all-weather option for nature lovers and explorers, where shepherd's huts often offer a more 'back-to-basics' approach. For a real 'wow' factor when glamping, try a treehouse stay or a renovated campervan/caravan. The latter often have a more personal touch than other forms of glamping, where ordinary people repurpose units they're no longer using themselves.
There are plenty of reasons to go glamping. Whilst it might be more expensive than traditional camping, this is often for a good reason. Many glamping units come with toilets and showers - like our glamping pods and cabins - and offer a more sturdy covering compared to a tent. Glamping, therefore, is a great all-weather option, giving it the edge over traditional tent camping. Similarly, whilst campers will often be confined to a small area of a campsite, with glamping you'll potentially get to stay in some stunning locations. Even if you visit a glamping site, your accommodation will usually have a private feel for it, secluded from other guests. It might not feel quite as remote as some shepherd's huts located in the middle of nowhere, or treehouses way up off the ground, but your perspective could well be altered on a glamping break.
One of the benefits of camping is that it's largely eco-friendly. Glamping doesn't have to be an exception to this though, and you may just find that glamping is more eco-friendly than you originally thought. If you're comparing a glamping break with a hotel stay, glamping trumps eco-friendliness the majority of the time. Many glamping sites have solar panels installed to generate at least most of the electricity they use, and often use less electricity and water than a stay in a hotel, as a result of needing less maintenance. Of course, there are glamping sites out there that use compost toilets, have spring water showers and perhaps have no electricity or Wi-Fi whatsoever. These are much more eco-friendly than your standard glamping option, but a little harder to find.