From first campfire foil recipe, you will love it. The food tastes great and it enhances the camping experience.
For less puncture risk or leakage, opt for heavy-duty tin foil, and use a grate over the coals so the foil pack is easier to turn. For the best results, reduce the number of times you open your foil to check your food—the steam creates an optimal cooking environment and you want to keep it trapped for as long as possible.
Hawaiian Chicken Foil Recipe
Who doesn't love a little taste of paradise at camp? This Hawaiian chicken foil recipe is easy to prepare and delicious to eat. Using a few vegetables and pre-cooked rice, prep takes less than 15 minutes and the dish cooks in 30 minutes, for a tasty meal that's ready in less than an hour.
While most of the prep for this one happens pre-camping, the pure bliss of eating creamy, cheesy, fireside mac & cheese is well worth the minor pre-trip headache. Plus, it opens up more time to spend on the lake or trail instead of prepping and cooking meals.
Cheeseburger Hobo Packets
Cheeseburger hobo packets also use traditional family favorites to create a campfire foil recipe you'll want to make every time you head into the woods. It's simple to make; even the kids can do this one!
Who knew campfire foil recipes could get this sweet? Because carbs are life, this monkey bread will be the talk of the campground. In fact, you should probably at least double this recipe to make sure there's enough to feed the flock that will come after the sweet scent of sugar and cinnamon wafts through the campground.
Of course, cooking fresh campfire trout depends solely on where you're camping. If you're camping near a river or lake, then this is one of the best campfire foil recipes in the book. I'm convinced there's nothing better than cooking a just-caught trout.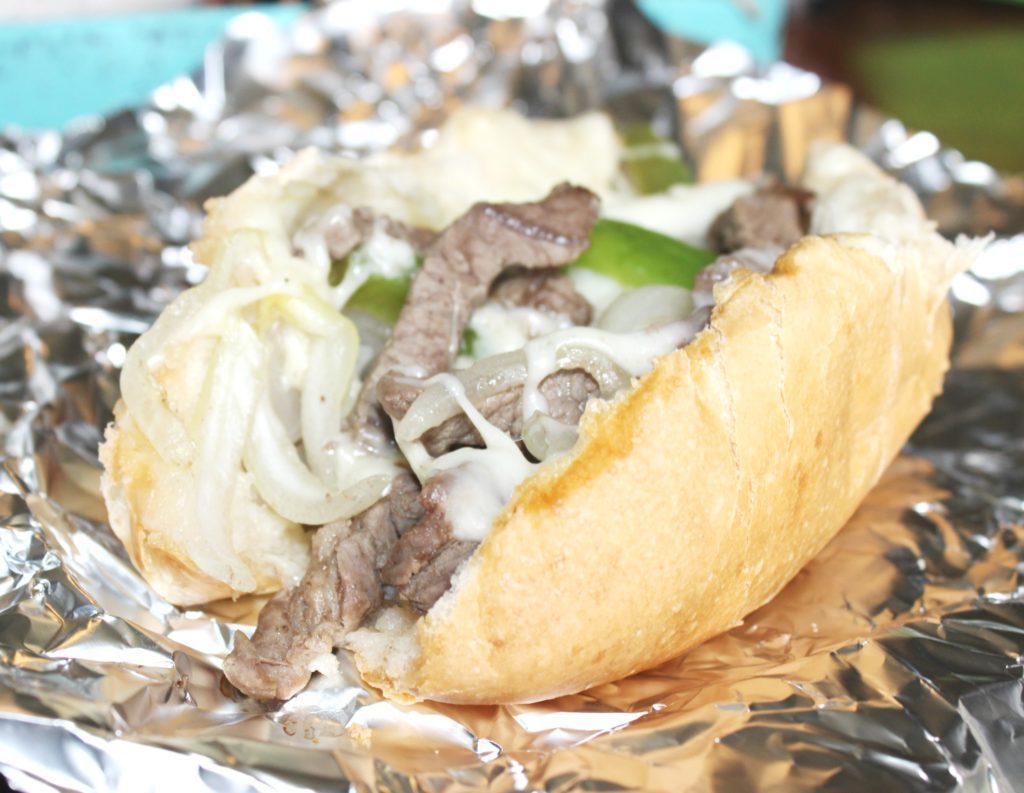 This cheesesteak recipe combines crowd-favorite ingredients like potatoes, veggies, and ground beef to create a yummy, cheesy, almost-indulgent campfire meal that the kids will ask for time and again. And it'll be hard to say no—this one of the quickest campfire foil recipes, taking less than 20 minutes to prep and less than 20 minutes to cook.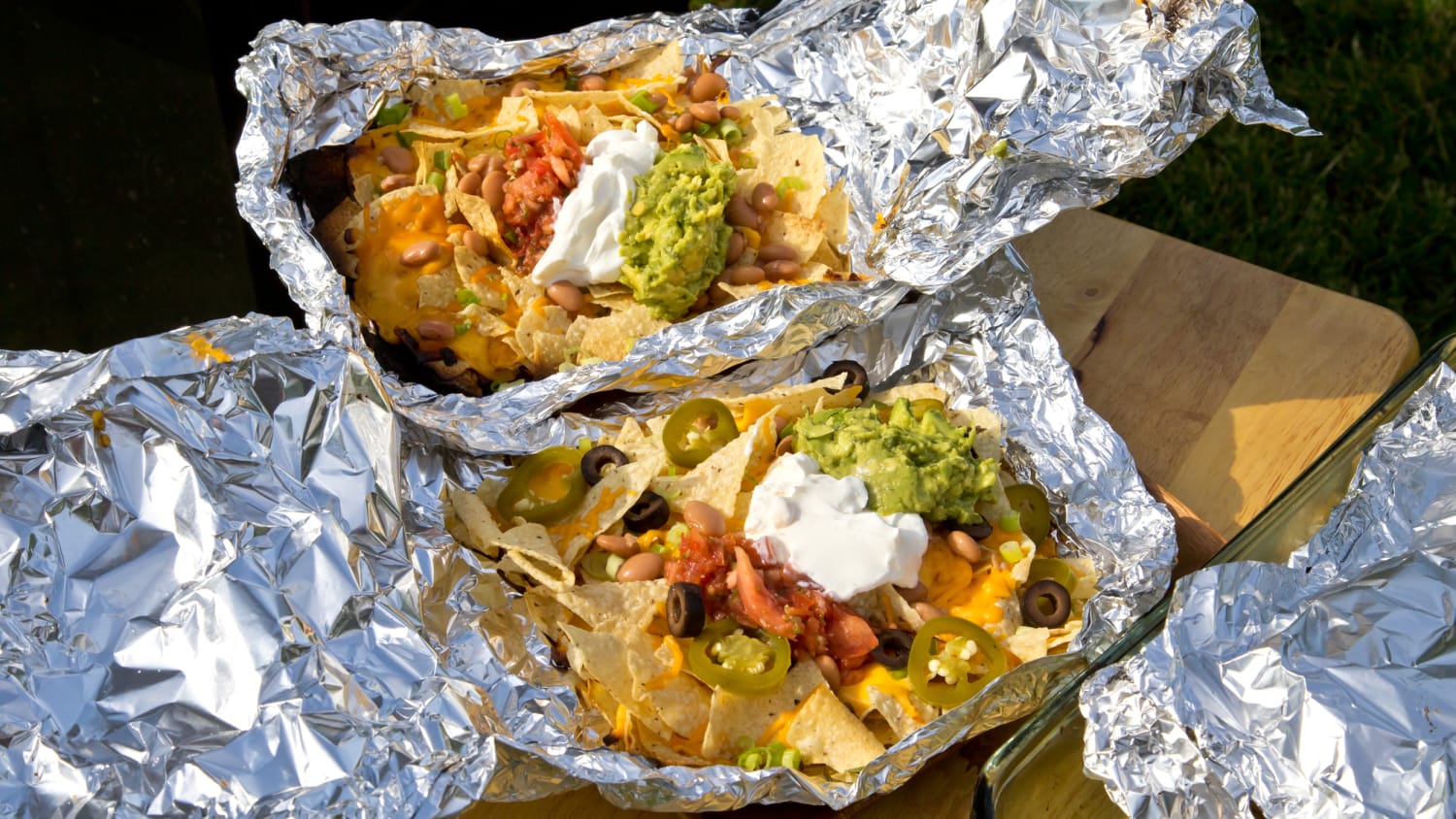 For anyone that loves a fat plate of nachos, the experience gets kicked up a notch when you're eating this favorite dish by a fir. These nachos are one of the easiest campfire foil recipes to make and even easier to eat.
For all the veggie lovers out there, the BBQ veggie party pack you will love it! It's basically a kebab without the stick but with a whole lot of flavor. This is one of many tasty and simple campfire foil recipes, requiring only minutes of prep. It's guaranteed to be a crowd favorite .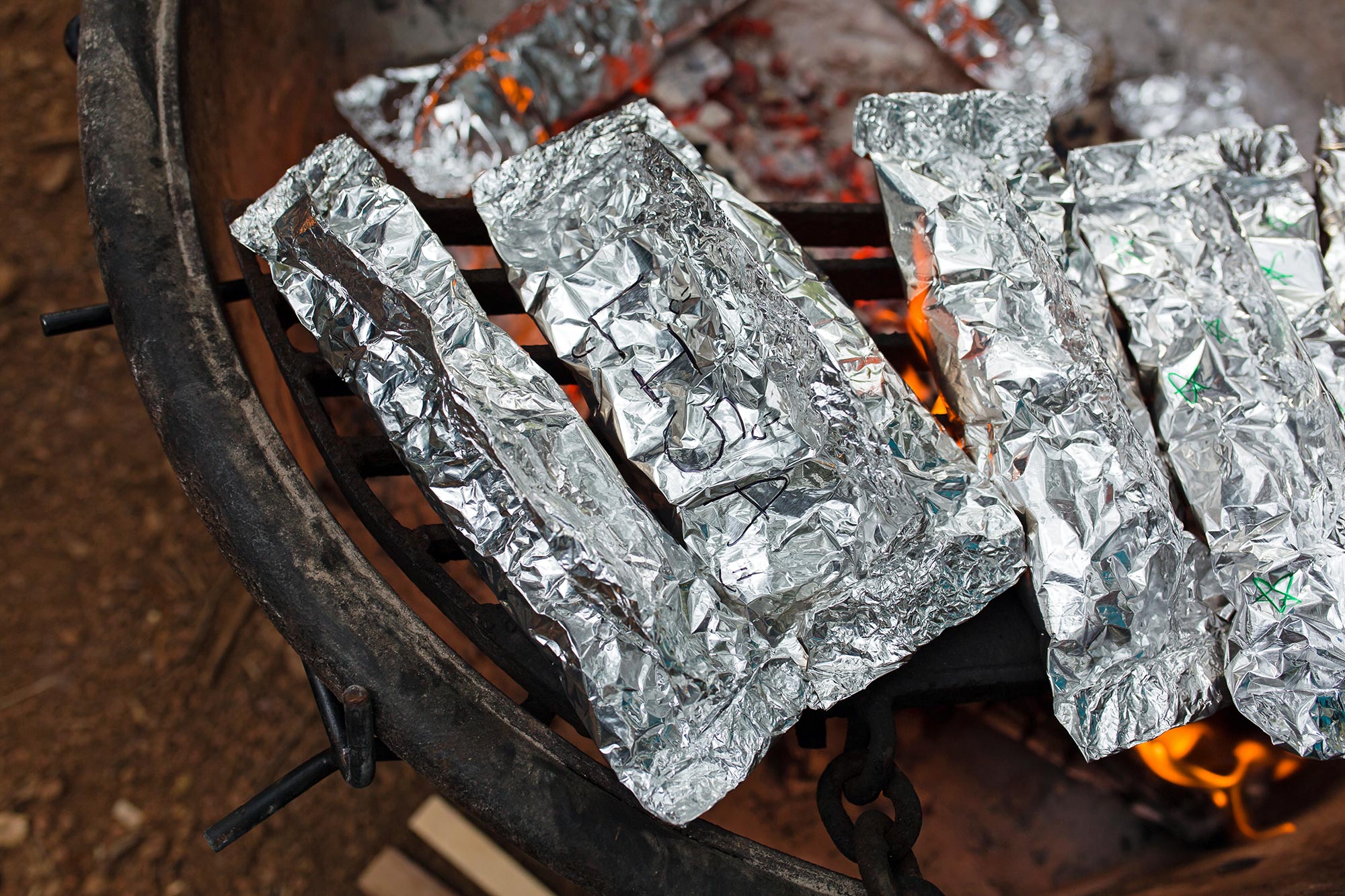 The Original Campfire Tin Foil Dinner
Would this campfire foil recipes list be complete without the OG tin foil dinner? I didn't think so. Made with four simple ingredients, the campfire tin foil dinner is both tasty and unbelievably easy to make.
Cajun Shrimp Boil Foil Packet
The Cajun shrimp boil foil packet combines shrimp, sausage, and plenty of veggies for one of the most well-balanced campfire foil recipes.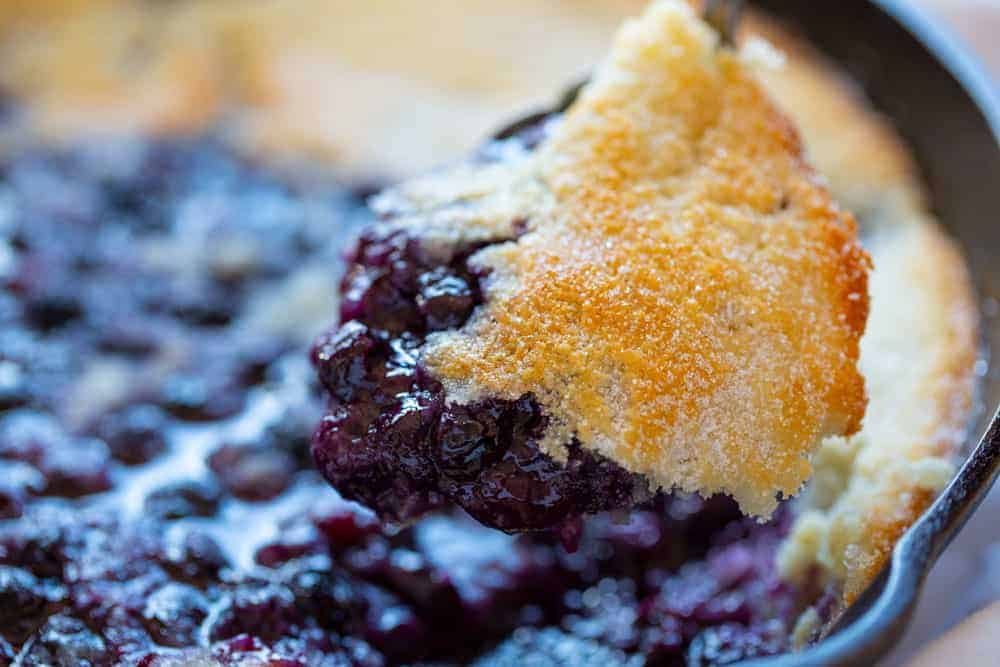 This campfire foil recipes list would be nothing without dessert! The blueberry cobbler is so ridiculously easy and tasty you'll probably want to make it even when you aren't camping.